Greenmac: machinery and systems for filtering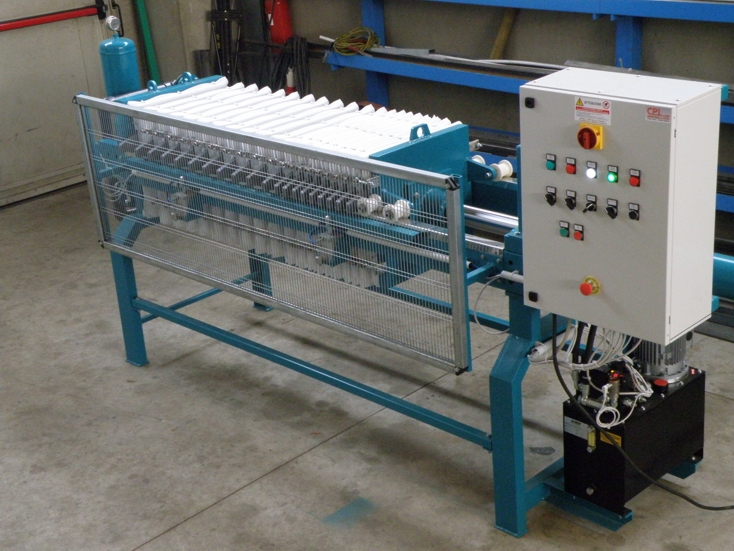 Greenmac S.n.c is a world leader in the field of wastewater treatment plants and sludge dewatering. In more than a decade we have designed, produced, and installed filterpresses in all part of the world.
Greenmac is proud to propose innovative filterpresses to treat sludges in the sector of stone processing, ceramics, engineered stone, aggregates, mining, concrete, recycling, tunneling. Greenmac can design and make the filterpress according to the specific needs of the customers. The filterpresses use filtering plates from 500x500 mm to 1500x1500 mm using a single plate or double pack opening system. The number of filtering plates and the opening plates mode are defined at the design stage by hourly quantity that the costumer want to treat.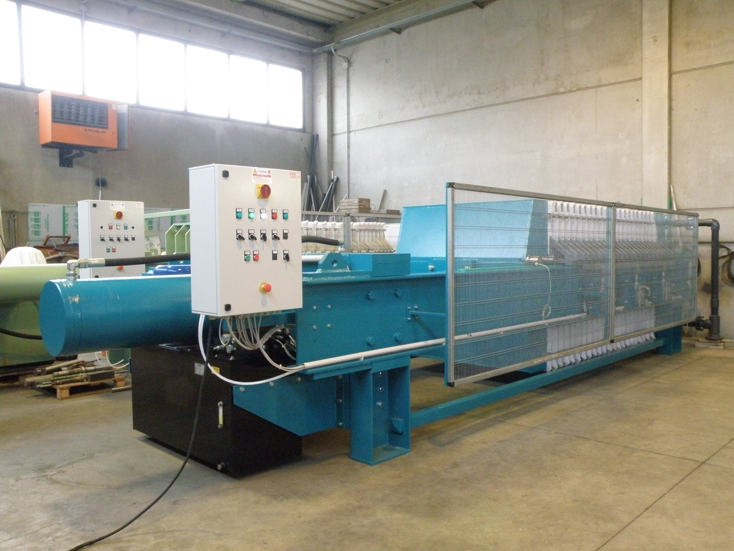 The filterpresses of the new EKOS family allow us to supply the right filterpress for all needs and requirement. Our filterpresses are made respecting the requirements required by the machine directive 2006/42 CE, by low Voltage Directive 2014/35 UE and by Electromagnetic Compatibility Directive 2014/30 UE.
Overhauling of old filterpress:
If you need to renew your old filterpress, we can help you. Greenmac can also perform a complete overhaul of your old filterpress with disassembly, the repainting, replacement of worn out parts, assembly and final reinstallation.
For info and requests, please send a mail to info.greenmac@gmail.com